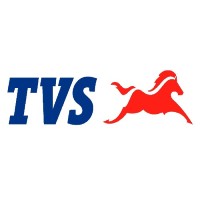 TVS Motos Guatemala
---
---
Join free to connect with
TVS Motos Guatemala
Create your free account or sign in to continue.
ABOUT :
ABOUT TVS MOTOS GUATEMALA
TVS Mexico offers different types of motorcycles, sports bikes, scooters, etc. Visit us now and learn about our distributors, prices, features and specifications. Distributor TVS Mexico Grupo Motomex is one of the most important companies dedicated to the commercialization of motorcycles, spare parts and original parts in Mexico, which is why it serves motorcycling in our country by offering the market the most prestigious brands of motorcycles for work, sports, cruising, scooters and related equipment. With the firm mission of providing the best products and services at competitive prices to satisfy the growing needs of our target markets, GRUPO MOTOMEX has worked for more than 60 years so that the motorcycling industry grows in our country.
CONTACT :
TVS MOTOS GUATEMALA ADDRESS
Pino Suárez Nte. 750,, Mexico, MEXICO, 64000, Mexico
Number Of Employee
>100 Employees
Legal Status of Company
Privately Held
Year of Establishment
1978